Wireless electrosmog: was Canada's Health Minister misled by her officials?
4 avril, 2017
Par : André Fauteux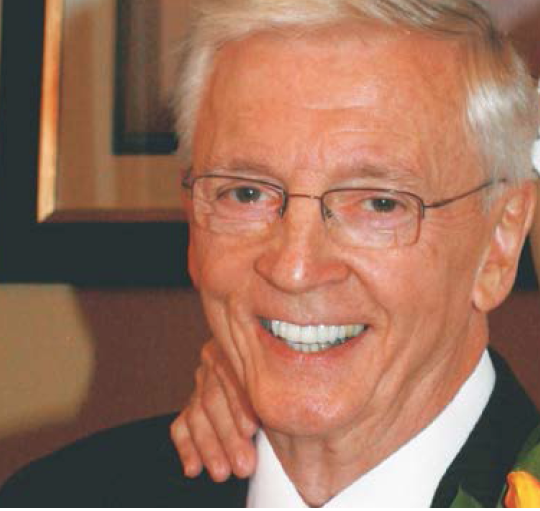 From India to Massachusetts which is studying five bills on this issue and to Maryland which is considering replacing Wi-Fi with wired connections in its schools, public health authorities are seeking to reduce the increasing exposure to radiofrequency (RF) radiation in the microwave band, emitted by antennas and wireless communication devices. Such governments were notably alerted by the release last year of preliminary results of a $25 million study funded by the U.S. government. These clearly showed that cell phone RF emissions can cause two types of cancer in rats, one of which is a rare form of brain cancer which particularly affects people who use a cell phone regularly for more than 10 years. This link has been confirmed by two recent meta-analyses of several epidemiological studies. Last year, another U.S. study concluded that malignant brain tumors (which surpassed leukemia as the primary childhood cancer) are the leading cause of cancer deaths in teens and young adults. Moreover, millions of people overexposed to electromagnetic fields (EMFs) are said to suffer from electromagnetic hypersensitivity (EHS) (read our English articles on EHS here) which also affects animals and plants.

In the context of international precautionary policies, public hope raised by the appointment of physician Jane Philpott as Canadian Minister of Health has been deflated. Last October, she objected to recommendations made by the House of Commons Standing Committee on Health, in its report entitled, "Radiofrequency Electromagnetic Radiation and the Health of Canadians". Among its twelve recommendations were: updating diagnosis and treatment of EHS (read such guidelines published by the European Academy of Environmental Medicine), and to limit exposure to RF in vulnerable groups such as infants and young children in schools, following the example of the French legislature, the adoption by Cyprus, Israel and the Italian State of Tyrol of directives.

Minister Philpott's response contradicted the testimonies of independent experts quoted by the Standing Committee. In particular, she stated: "Safety Code 6 [CS6, the national guideline limiting exposure to RF] gives very high margins of safety for all adverse health effects where the link to exposure to RF fields has been established". Quoting a 2005 fact sheet published by the World Health Organization (WHO), she added that "while the symptoms attributed by some persons to EHS are real the scientific evidence strongly provides strong support that these health effects are not associated with EMF exposure".

The Minister's response provoked widespread protests, namely from Frank Clegg, former president of Microsoft Canada and founder of the non-profit Canadians for Safe Technology (C4ST), who accused her in a press release of misleading Canadians. Clegg was backed by his scientific advisor Dr. Anthony B. Miller, Professor Emeritus of Public Health at the University of Toronto and former Director of Epidemiology at the National Cancer Institute in Toronto. Clegg explained by email: "Unfortunately, it appears that the Minister did not directly investigate the issue, but accepted Health Canada's response at face value. We continue to believe that Health Canada does not support the direction of the Liberal government to base its policies on evidence. The response contains the same non-transparent, incomplete and outdated replies that we have heard for years. Health Canada continues to reject the current published scientific data based on evidence which shows damage to health below the exposure levels of Safety Code 6." Also called electrohypersensitivity (EHS) and electromagnetic field intolerance syndrome (EMFIS), EHS is characterized by several symptoms (neurological, cutaneous, auditory, cardiac, etc.) observed since the 1950s in Soviet military overexposed to non-thermal doses of RF, as well as today in people overexposed to wireless emissions.

Charges of lies and conflict of interests
Dr Philpott was actually misled by Health Canada officials, charged a retired Canadian Army Captain in a letter he sent to the Minister in January. Jerry Flynn is a retired captain of the Canadian Armed Forces, where for 22 years he was an expert in electronic warfare and communications intelligence. According to Flynn, "since the 1930's, more than 6,000 studies have been accumulated, producing an irrefutable conclusion that exposure to microwaves and [domestic] electromagnetic fields is significantly harmful to all life and human health. (...) In 1966, all Western countries adopted what are today's dangerously high 'safe' radiation exposure limits, limits [such as CS6] which protect only against [thermal RF] radiation that is strong enough to reach the thermal threshold ! The truth has deliberately been suppressed by Western countries in favor of military interests and unprecedented corporate and government profits which these countries now enjoy! (...) Such a callous disregard for the public's health, well-being and safety calls for an exhaustive international criminal investigation at the highest possible level, for this truly constitutes a heinous crime against humanity!" Health Canada categorically denies these accusations (read the Department's reply and Jerry Flynn's rebutall).

Health Canada's approach was established by physicist and biologist Michael Repacholi, who led its program on non-ionizing radiation from 1975 to 1982. From 1995 to 2005, he founded and coordinated the WHO's International EMF Project, which in 2005 was 40% financed by the mobile phone industry, according to journalist David Leloup of Agoravox. Previously, Repacholi had drafted WHO recommendations on exposure to domestic magnetic fields in a partnership with eight electric-utility officials and by discarding studies that disturbed them, according to Microwave News. Moreover, since 1990, Repacholi has been a consultant and expert witness for electricity and telecommunications companies. In fact, WHO and most countries' guidelines on EMF are based on recommendations made by the International Commission on Non-Ionizing Radiation Protection (ICNIRP), an organization Repacholi founded in 1992 and whose directors are scientists funded by, or sympathetic to, industry.

These days, five of six members of WHO's core group updating its RF-exposure guidelines are current or former members of ICNIRP, reports Swedish oncologist and epidemiologist Lennart Hardell. Before pioneering cancer-risk research of people overexposed to cell phone RFs, Dr Hardell was famous for his establishing polychlorinated biphenyls (PCBs), dioxins and pesticides pentachlorophenol (PCP), Agent Orange and glyphosate (Monsanto's Roundup) as probable carcinogens. Former or current members of ICNIRP are behind the British government's misleading recommendations in this area, added neuroscience researcher Sarah J. Starkey in the December, 2016 issue of Reviews on Environmental Health. As reported in Leloup's French article on insider influence, "The [WHO] EMF Project was corrupt from the start," said Andrew Marino, professor of cellular biology at the University of Louisiana's Center for Health Sciences. "Michael Repacholi was known for more than six years as a paid consultant and spokesperson of companies responsible for generating electromagnetic pollution." In 2011, Andrew Marino co-authored one of the rare studies - independent of governments and industry - showing EMFs trigger EHS.

"The World Health Organization is failing the Earth's citizens in the most blatant, destructive manner," charged Olga Sheean, a former international civil servant and brain cancer survivor with EHS, in her January, 2017 report Setting the Standard for a Wireless World of Harm. Since December 2016, more than 2,000 people have signed a vote of no confidence in WHO, requesting that the current coordinator of its EMF Project, Emilie van Deventer, Michael Repacholi's protégé and an electrical engineer with ties to the industry and no medical credentials, be dismissed. Its authoritative update on radio frequencies, the Environmental Health Criteria (RF EHC) monograph, is expected to be published this year. In response to WHO's call for consultations on this draft monograph, several independent scientists pointed out its blatant bias and lack of transparency, which they say is a mockery of the consultation process. "The draft monograph has omitted many publications on hypersensitivity," deplored biologist Marg Friesen, a former Canadian government researcher working for C4ST. WHO did not respond to our requests to comment.

Read Health Canada's reply and Jerry Flynn'a rebuttal.

Original article in French:
https://maisonsaine.ca/sante-et-securite/electrosmog/electrosmog-la-ministre-de-la-sante-trompee-par-ses-fonctionnaires.html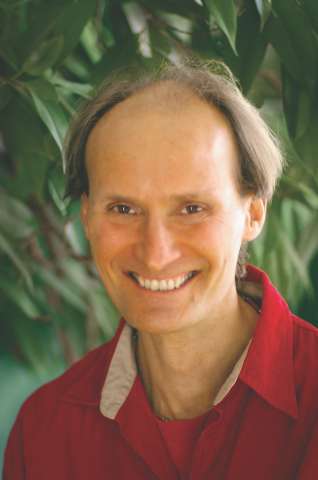 André Fauteux
Journaliste de profession, André Fauteux fut reporter à The Gazette (1988) puis chez Habitabec (1989-1994) où il s'est spécialisé en maisons saines et écologiques. En 1994, il fondait La Maison du 21e siècle, premier magazine canadien en la matière, dont il est toujours l'éditeur et le rédacteur en chef. Il a également été collaborateur à La Presse et au magazine Guide Ressources pendant 15 ans, entre autres médias. Il est aussi un conseiller, formateur et conférencier recherché pour tout ce qui touche à l'habitat sain et durable.