Caring for Patients with Electromagnetic Hypersensitivities, Dr Riina Bray, University of Toronto (original English video and PDFs)
Trials and Trends in Caring for Patients with Electromagnetic Hypersensitivities at Ontario's Environmental Health Clinic, with Dr Riina Bray, Medical Director, Ontario Environmental Health Clinic, University of Toronto
Over the past 15 years the number of patients seen at the EHC has risen dramatically. It has been noted that these patients have health vulnerabilities and intrinsic and extrinsic predisposing factors that leave them at risk to the effects of radio/microwave exposures. Common symptoms, diagnostic testing challenges and mitigating measures will be reviewed in this talk. Biomarkers of exposure and limitations in this field will also be reviewed. There are gaps in knowledge in the medical community and general public, as well as large gaps in research regarding this medical phenomenon. Environmental assessments both at home and at work need to be interpreted and acted upon appropriately, so guidance from experts and support groups is essential. Cost of mitigation can also be a large hurdle and therefore pearls to reduce exposures are discussed. Finally, future research, public health initiatives and what health care providers can do, will be addressed.

Dr. Riina Bray BASc, MSc, MD, FCFP, MHSc
Dr. Bray achieved first-class honors in chemical engineering, then earned her Masters of Science degree in pharmacology in the area of addictions and toxicology. She then studied medicine at the University of Toronto and did her specialty in Family Practice at UBC. She then completed a fellowship in Environmental Health at the University of Toronto. For more than a decade, she has been Associate Professor in the Univesity of Toronto's Department of Family and Community Medicine as well as Medical Director of the Environmental Health Clinic at Women's College Hospital (which only serves Ontarians). She was Chair of the Environmental Health Committee of the Ontario College of Family Physicians for ten years and holds a Master's of Health Sciences (Public Health) in Family and Community Medicine. She has taught University level courses, mentored and taught hundreds of medical students, residents and peers in the area of environmental health.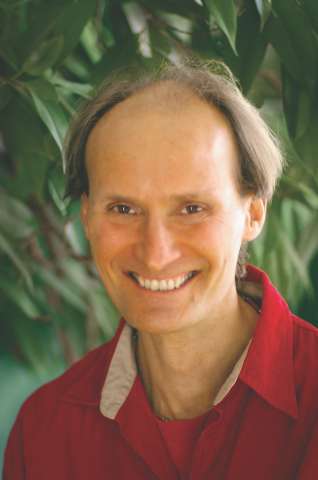 André Fauteux
Journaliste de profession, André Fauteux fut reporter à The Gazette (1988) puis chez Habitabec (1989-1994) où il s'est spécialisé en maisons saines et écologiques. En 1994, il fondait La Maison du 21e siècle, premier magazine canadien en la matière, dont il est toujours l'éditeur et le rédacteur en chef. Il a également été collaborateur à La Presse et au magazine Guide Ressources pendant 15 ans, entre autres médias. Il est aussi un conseiller, formateur et conférencier recherché pour tout ce qui touche à l'habitat sain et durable.