Medical experts featured at upcoming electrohypersensitivity conference
5 juillet, 2019
Par : André Fauteux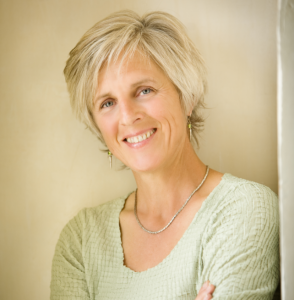 After many years of practicing and teaching environmental medicine to allopathic physicians, American naturopathic physician Dr Lyn Patrick ND suddenly became a clinical case of her own when she lost her tolerance to electromagnetic fields (EMFs). Fingers tingling, tinnitus (ringing in the ears) and other tell-tale symptoms suddenly raised her awareness of EMFs like never before. That is one reason why the expert in chemical overload, mold poisoning and infectious diseases is proud to cochair — with Dr Lisa Nagy —the upcoming medical conference, Diagnosing and Treatment : Effects of Electromagnetic Fields Exposure, slated for Sept. 6-8 in Santa Cruz, California.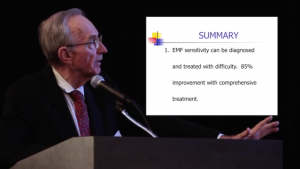 The event will be held in memory of one of her mentors, cardiothoracic surgeon Dr William J. Rea MD, who passed away last August after an outstanding career at the world-renowned Environmental Health Center - Dallas (EHC-D), which he founded in 1974. It all began after his son and later Dr Rea himself were poisoned by overexposure to pesticides. They were treated by Dr Theron Randolph MD, the famous allergist who founded the American Academy of Environmental Medicine in 1965 and would become his mentor. In 1991, the Journal of Bioelectricity published a historic provocation study (Electromagnetic Field Sensitivity) led by Dr Rea. It confirmed for the first time that electrohypersensitivity (EHS) was a bona fide health condition triggered by EMFs, also called EMR for Electromagnetic Radiation.
A 5G wake-up call
"In April, 2018, Bill Rea gave a speech at Environmental Health Symposium the which I run, Dr Patrick, Medical Director at the Colorado-based Progressive Medical Education inc, recounted in a video interview available on our Maison21e Youtube channel. He came to me and said, 'I really need you to help me put together a conference on EMFs because there is going to be a rollout of 5G [fifth generation cell phone] frequencies and it will have devastating consequences on public health'. Of course I was honored and I said yes. We must teach healthcare providers about this." [Read A 5G Wireless Future, by Dr Cindy Russell MD.]
The event will feature top EMF & health experts who will teach physicians the strategic art of detecting and treating the effects of low and high-frequency EMF radiation, as well as how to reduce one's exposure. EMFs synergize with biological and chemical pollutants, a critical disease factor unknown to most physicians and other health professionals, according to Dr Patrick. "I am forever frustrated by doctors who give their patients detox miracles, you know those products for a seven-day detox, without even understanding what the exposures are that people need to avoid, so they just continue to expose themselves. It's good for doctors, right? They make lots of money treating people for long periods of time without ethically doing environmental medicine."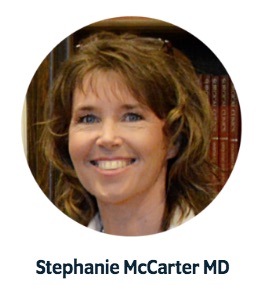 Dr Stephanie McCarter MD, who worked with Dr Rea for 15 years at EHC-D, is carrying on his legacy there with its new owner, family and functional medicine specialist Dr Elizabeth Seymour MD. Both will be among the world-class speakers featured in Santa Cruz. They will notably speak about the importance of taking a good environmental-exposure history and about the leading-edge diagnostic and treatment tools they use. A great example are provocation-neutralization tests that detects and neutralizes the triggers of multiple food, microbial, chemical, pollen, mold, metal and implant hypersensitivities, conditions which the vast majority of their patients share.
Health is 75% environmental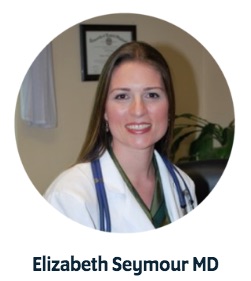 Most patients arrive at EHC-D in the same critical state Dr McCarter experienced in 2000, when she consulted Dr Rea after 10 other physicians failed to help her. He quickly discovered she had been poisoned by mold and pesticides in what she thought was a dream home, in Indiana, not to mention a bad reaction to anesthetics used for a cesarian delivery. "I never learned that in medical school. We just treated the symptoms with medication... The first time I walked into his clinic, my symptoms that had been ongoing immediately began to disappear. That helped me realize one of the biggest things Dr Rea taught which is that 75 % of medical treatment should be environmental control."
Dr McCarter says EHC-D is probably the only clinic in the world that has five times lower levels of volatile organic compounds than the norm and an EMF-shielded provocation room where people can be tested for EHS and also recover from overexposure to radiation. Most patients she sees are so overwhelmed by years of environmental injuries that it takes several days for their immune, neurological and other symptoms to calm down in this pristine environment. Many can not even take vitamins nor supplements because they react to them. Lyn Patrick explains: "They have lost their capacity to differentiate non self, what is not part of the human body, that's safe, from not safe. As Bill Rea used to say, this loss of tolerance is a crucial step in the development of environmental illness. So these people are long past losing their tolerance. The process of getting well is a very specific process of helping them begin to detoxify in a safe environment and slowly be able to tolerate inputs of nutrition and botanical and some medications."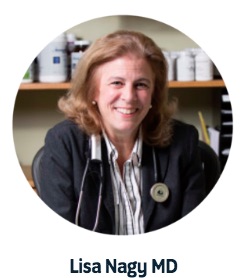 Dr Patrick's cochair Dr Lisa Nagy is Boston-based emergency medicine specialist whose life was also saved by Dr Rea. "She is passionate about having electrohypersensitivity recognized and is working on this with federal agencies such as the Deparment of Veterans Affairs and the National Institute of Environmental Health Sciences (NIEHS), a subgroup of the National Institutes of Health. She actually helped put on a program for the federal government thru NIEHS that is viewable on the Web. She is one of our great leaders."
Much like Dr McCarter and many other MCS and EHS patients, Dr Nagy became electrohypersensitive after being harmed by mold and oral galvanism (a mouthful of metal implants which act like antennas and can release toxins in the body, such as mercury-laden fillings). "We know from some of the research that will be presented by our European colleagues that those who are exposed to mycotoxins from water damage and mold growth are much more at risk for being sensitive to EMF/EMR exposure", Dr Patrick said.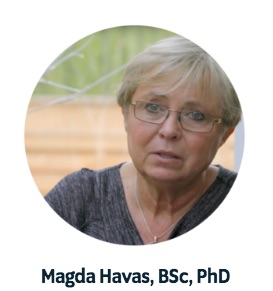 A leading-edge lineup
The other EMF Conference's famous speakers will be:
Canadian toxicologist Dr Magda Havas PhD whose ground-breaking research focuses notably on electrotherapies as well as dirty electricity, ground currents and other types of EMFs she linked notably to higher risk of neurological and cardiac diseases as well as diabetes;
British emergency medicine and trauma specialist Dr Erica Mallery-Blythe MD, founder of Physicians' Health Initiative for Radiation and Environment;
Swedish neuroscientist Dr Olle Johansson PhD, the author of more than 600 scientific communications who coined the term "screen dermatitis", a condition developed by people who spent long hours in front of video display terminals or were exposed to radar or other radiofrequencies. His research contributed to Sweden recognizing the functional impairment EHS and Nordic countries classifying Electromagnetic Intolerance (EI) under"conditions with aetiology attributed to environmental factors - mechanisms not yet understood". Contrary to what the World Health Organization wrote in 2005, the The Nordic Adaptation of Classification of Occupationally Related Disorders (Diseases and Symptoms) to ICD-10 stated that EI "symptoms disappear in non-electrical environments".
American epidemiologist Dr Devra Davis PhD, President of the Environmental Health Trust and best-selling author (The Secret History of the War on Cancer, When Smoke Ran Like Water and Disconnect: The Truth about Cell Phone Radiation). An advisor to President Clinton on chemical safety and hazards, she was Founding Director for both the Board on Environmental Studies and Toxicology of the U.S. National Research Council and for the Center for Environmental Oncology, University of Pittsburgh Cancer Institute.
French oncologist Dr Dominique Belpomme MD, head of the Association for Research on Treatment Against Cancer and the European Cancer and Environment Research Institute. Since 2008, his medical team has studied more than 700 European patients who suffer from electromagnetic and/or multiple chemical sensitivities. It has developed EHS diagnostic methods based on blood tests and special brain scans (pulsed Doppler echography). His research has shown that people with chemical and electromagnetic hypersensitivities have "very similar biomarkers in their blood and urine that reflective of a very serious inflammation", Dr Lyn Patrick explained.
Award-winning American integrative child and adolescent psychiatrist Dr Victoria Dunckley MD. She is a nationally recognized expert on the impact of screen-time on brain health and development, and is a leading voice regarding screen-time's influence on psychiatric disorders, addiction, and the overuse of medication in children. 
Spanish professor of medicine Dr Pilar Muñoz-Calero MD, Medical Director of Alborada Outpatient Hospital and Co-director of the Chair of Pathology and Environment of the Universidad Complutense de Madrid. Specialized in Pediatrics, Neonatology, Stomatology and Addiction Medicine, she also practices environmental medicine and is a member of the International Lyme and Associated Diseases Society.
American pediatrician and general practitioner Dr Toril Jelter MD who was born and was first trained in medicine in her native Norway. Researching the harmful effects of radiation for over 30 years, particularly in children, she developed the "No/ Low EMR Protocol" for calming behavior in children with ADHD or Autism, available at the Electronic Silent Spring website.
German-born clinical toxicologist Dr Gunnar Heuser MD who was trained in Experimental Medicine and Surgery in Montreal with stress pioneer Hans Selye, as well as Neurophysiology and Forensic Medicine. A former professor of medicine at the University of California and Los Angeles and member of its Brain Research Institute, he now specializes in treating patients who are sensitive to electromagnetic fields. Dr. Heuser has extensively published on the effects of toxic chemicals and electromagnetic fields on brain and immune function.
American Integrative Internal Medicine physician Dr Sharon Goldberg MD was trained notably in Building Biology (Baubiology). A former professor of medicine in New York and Miami, she specializes in treating environmental illness, including EHS which Soviet scientists named "Microwave Syndrome" in the 1960s. She is an editorial board member of Electromagnetic Biology and Medicine Journal.
American environmental medicine legend, internist and gastroenterologist Dr Kalpana Patel MD, Founder and director of the Environmental Health Center-Buffalo and former president of the American Academy of Environmental Medicine. She received the 2004 Physician of the Year award and many other national and international awards, notably for her work on the devastating health effects suffered by those living on top of a toxic dump in Love Canal, New York.
German-born Industrial Hygenist and Baubiologist (Building Biologist) Peter Sierck who has conducted indoor air quality and environmental surveys in buildings since 1986. Trained in Baubiology in Germany, he was one of the first American instructors in Building Biology, including electromagnetic field surveys.
Finally, the Conference will also feature a panel of speakers on public policy : Cece Doucette, Theodora Scarato, Elizabeth Kelley, Dr Cindy Russell MD, Dr Erica Mallery Blythe MD and Peter Sullivan.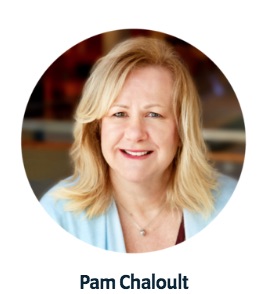 I'm very impressed with the quality of these admirable speakers assembled by the Conference organizers, including Director Pam Chaloult who has produced and facilitated hundreds of social change business conferences.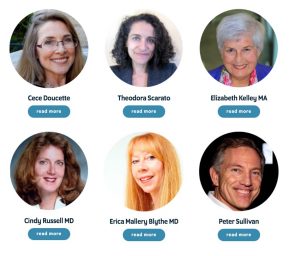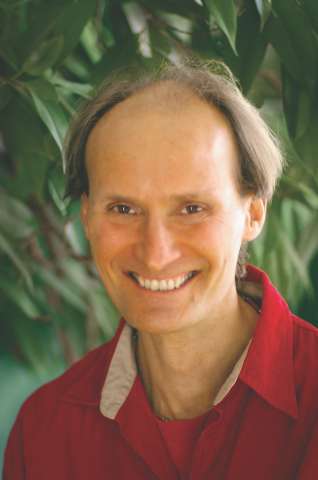 André Fauteux
Journaliste de profession, André Fauteux fut reporter à The Gazette (1988) puis chez Habitabec (1989-1994) où il s'est spécialisé en maisons saines et écologiques. En 1994, il fondait La Maison du 21e siècle, premier magazine canadien en la matière, dont il est toujours l'éditeur et le rédacteur en chef. Il a également été collaborateur à La Presse et au magazine Guide Ressources pendant 15 ans, entre autres médias. Il est aussi un conseiller, formateur et conférencier recherché pour tout ce qui touche à l'habitat sain et durable.